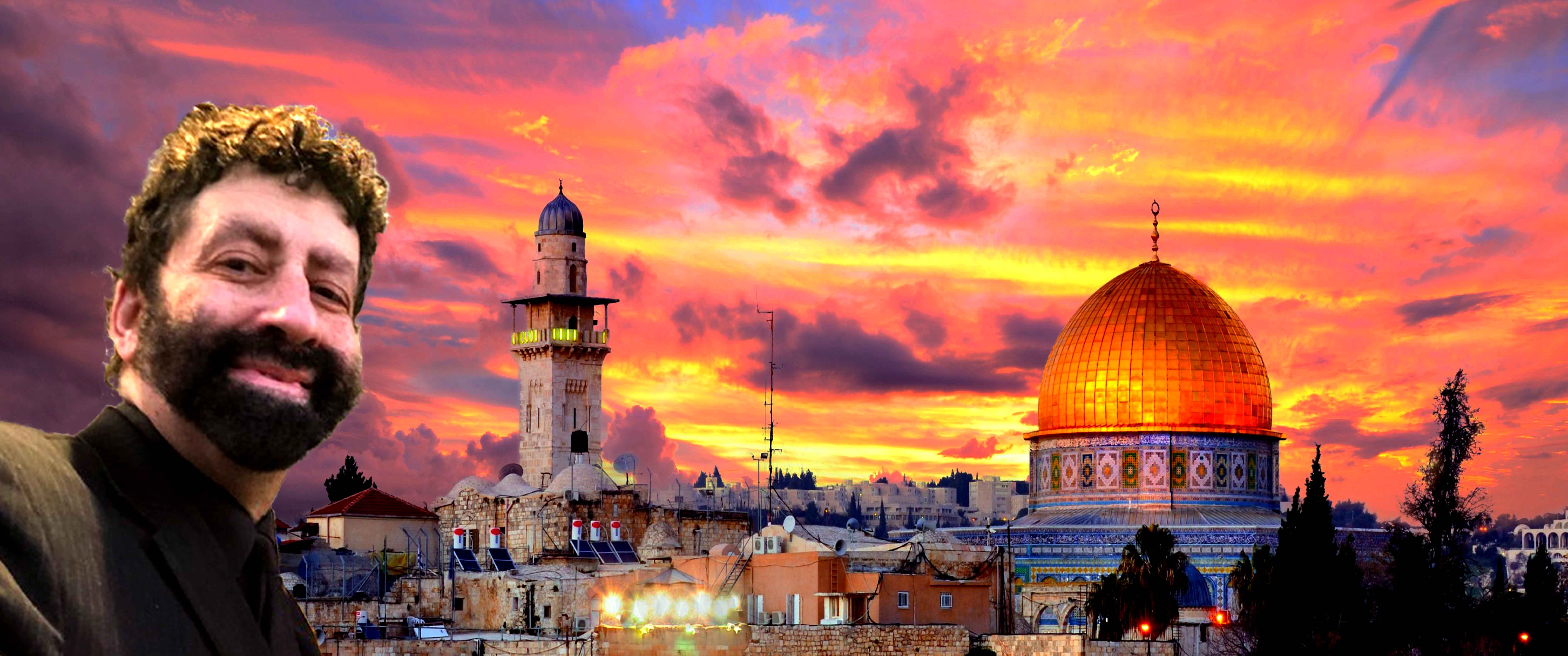 Your Chance To Come To The Promised Land For The Most Amazing Premier Tour… With Jonathan Cahn … And A Journey That Will Change Your Life!
Experience …
JONATHAN CAHN'S UPCOMING ISRAEL TOURS
*Seats are Limited – Reserve Your Seats Now!
Below See What You'll Be Experiencing on Jonathan's Israel's Tour
Sail on the Sea of Galilee!
Take Communion in the Garden of Gethsemane at Night!
Be Anointed on the Mount of Olives!
Enter the Garden Tomb!
Stand on the Temple Mount!
Worship by Candlelight overlooking Bethlehem!
Uncover the mysteries of David's City!
Be Baptized in the Jordan River!
Ride a Camel in the Biblical Wilderness!
Take A Prophetic Journey to the Eastern Gate!
Experience a Special Hebrew Wedding Ceremony in Cana!
Pray at the Western Wall!
Worship at the Shores of Caesarea!
Share in a Special Biblical Wilderness Night Experience!
Stand on top of Mt Carmel where Elijah stood!
Bathe in the Waters of the Dead Sea!
Behold the Valley of Gideon!
Enter the Walled City of Jerusalem!
'Travel Back in Time' to Experience a Living Biblical City!
See Jezreel, the city where Ahab, Jezebel, Jehu, and Elijah walked!
Hear the Word in the Ancient Synagogue of Capernaum!
Spend time with the Lord by the Sea of Galilee on the Shores of the Disciples!
Overlook the Valley of Armageddon!
Stand on the Precipice of Nazareth!
Pray in the Upper Room!
Behold the Holy City of Jerusalem glowing at night!
Mysteries and Surprises in the Presence of the Lord!
Have Your Life Touched and Changed!
And Much, Much More!
And all with the Teaching of Jonathan Cahn!
---
JUST CLICK ON THE PICTURES BELOW FOR MORE INFORMATION